This puppy has found a forever home.
Mini Uncle Leo
$1150
Available NOW!
Expected Size
Small (10-20lb)
Age
11 weeks old
Fur Color
black
Birthdate
28 July, 2021
Puppy ID
#4260
Location
In
Nationwide travel available
About Mini Uncle Leo
Uncle Leo is a hoot. He loves to play with our kids and wrestle his brothers. He is a cross between a mini poodle and mini Australian Shepherd. We expect him to be around 20lbs. We are a small, family breeder. This means we have more time and attention available for our puppies. They will be well socialized with children as well as other puppies. We like it this way.
About Aussiedoodle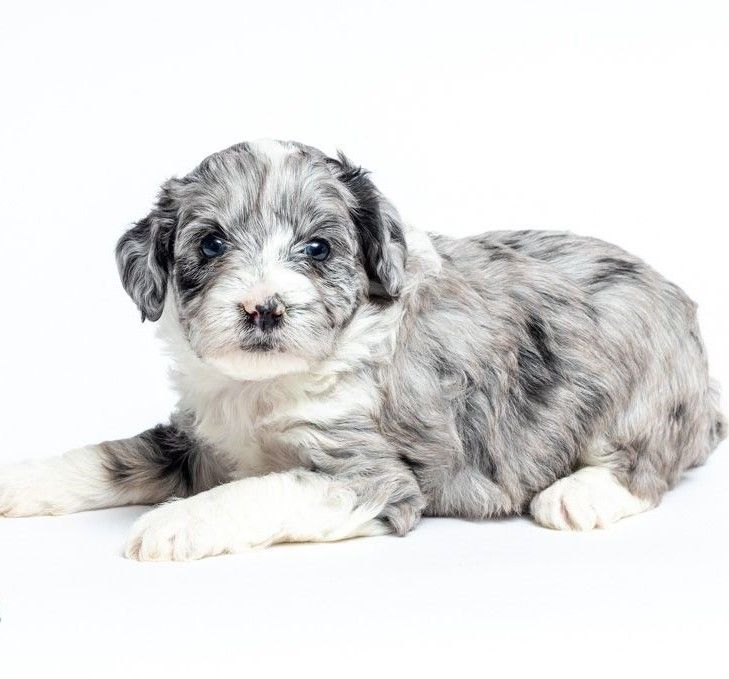 Family Fiendly
Crossbred between an Australian Shepherd and a Poodle, this dog inherits the best of both worlds. They are playful and incredibly smart! And have quite a bit of energy! They are great for the family, especially children. They will know how to wear your kids down. This crossbreed goes by several other names too: Aussiepoo or Aussiepoodle. They can weigh anywhere between 25 to 70 lbs and live between 10 and 13 years of age.
Health Guarantee
This puppy is protected by a health guarantee.
Certificates & Registrations
This puppy comes ready for your home!
Health Certificate

Vaccinations

Veterinary Check
Parents
Australian Shepherd
Weight 25 lb
Certified Breeder
Mini Uncle Leo's breeder is approved by our health, safety, and socialization standards.
Certified Aussiedoodle Breeder
View Breeder Profile
Pickup & Travel
The following options are available for you to get this puppy home.
Why Friend a Puppy?
Dedicated Service
Our concierge service is here to answer your questions, and help with the safe arrival of your puppy home!
Vetted Breeders Only
Our Breeders are assessed for health, safety, and socialization standards. We have zero tolerance for puppy mills.
This puppy has found a forever home.