Nash
$1050
Available NOW!
Expected Size
Extra Small (<10lb)
Age
10 weeks old
Fur Color
brown
Birthdate
11 August, 2021
Puppy ID
#4828
Location
Missouri
Nationwide travel available
About Nash
Hi, meet Nash. A male miniature pinscher puppy from Missouri. He is super sweet and loves to play! Nash is ACA registered and will come with his puppy papers. He is vet checked, has up to date vaccinations and he comes with a health certificate stating he is perfectly healthy and also health guaranteed against genetic defects! He can be shipped by air or ground across United States. He is very excited to meet his new fur parents and forever home.
About Miniature Pinscher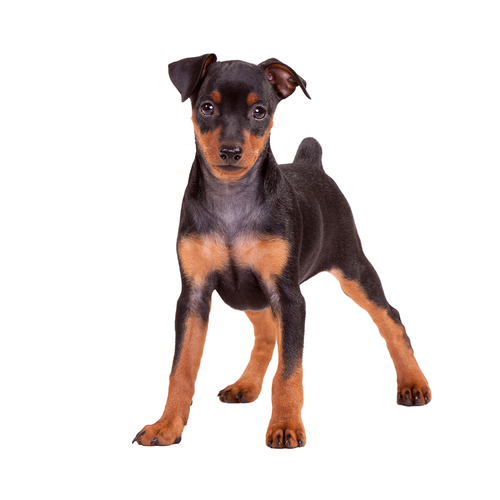 Hypoallergenic
Caring Companions
This miniature dog is a small ball of energy and loves to play! They are quite different from their close and larger relative, the Doberman Pinscher. They are friendly and out-going, great for your little ones, and also do well alongside other pets. They make for great family pets and are perfect for older couples looking to bring some more energy into their lives. This breed grows to be up to only 11 lbs and lives about 15 years.
Health Guarantee
This puppy is protected by a health guarantee.
1 Year
It only generic defects
Certificates & Registrations
This puppy comes ready for your home!
Health Certificate

Vaccinations

Veterinary Check
Certified Breeder
Nash 's breeder is approved by our health, safety, and socialization standards.
Certified Miniature Pinscher Breeder
View Breeder Profile
Pickup & Travel
The following options are available for you to get this puppy home.
Find the
travel cost
to bring this puppy home!
Why Friend a Puppy?
Dedicated Service
Our concierge service is here to answer your questions, and help with the safe arrival of your puppy home!
Vetted Breeders Only
Our Breeders are assessed for health, safety, and socialization standards. We have zero tolerance for puppy mills.