Midnight
$2650
Available in 6 weeks!
Expected Size
Extra Small (<10lb)
Age
3 weeks old
Registration
APRI
Fur Color
black
Birthdate
28 September, 2021
Puppy ID
#4987
Location
Missouri
Nationwide travel available
About Midnight
Hi, meet Midnight, a cute Pomeranian boy puppy from Missouri. His mom has a blue merle and parti colored coat and weighs 10 lbs. and his dad has a chocolate, tan and parti colored coat and also weighs 6 lbs. Both of his parents are APRI Registered. He has a pretty black coat with white markings. He estimated to weigh around 6-10 lbs. when fully grown. He is APRl registered. He will come with a genetic health guarantee and will have age appropriate shots, deworming as well as a vet check and health certificates and also bag of goodies before he goes to his forever home. He is so excited to meet you and be your bestfriend for life.
About Pomeranian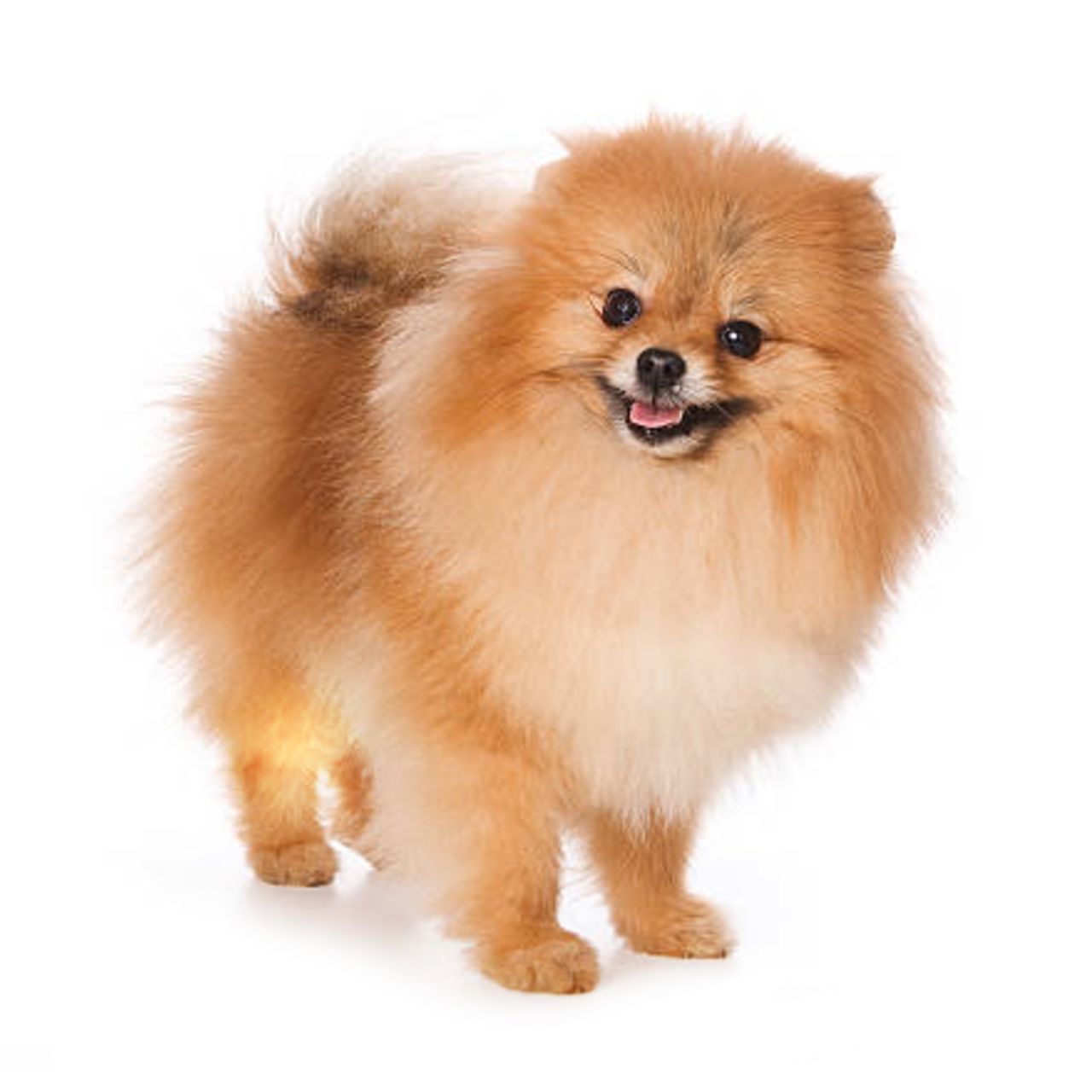 Caring Companions
The Pomeranian is a beloved toy breed standing just 6 to 7 inches tall and weighing between 3 and 7 pounds. Its luxurious double coat puffs out at the chest to create a proud and confident appearance, and it has a tiny fox-like face. These vocal and exuberant dogs sport many patterns and markings, but are most often orange or red. Perfect for apartment living or homes with limited access to the outdoors, Pomeranians are intelligent and easy to train, and they are ideal for adults and older children.
Health Guarantee
This puppy is protected by a health guarantee.
1 Year
Covers genetic defects
Certificates & Registrations
This puppy comes ready for your home!
Health Certificate

Vaccinations

Veterinary Check

APRI Registration
Certified Breeder
Midnight 's breeder is approved by our health, safety, and socialization standards.
Certified Pomeranian Breeder
View Breeder Profile
Pickup & Travel
The following options are available for you to get this puppy home.
Find the
travel cost
to bring this puppy home!
Why Friend a Puppy?
Dedicated Service
Our concierge service is here to answer your questions, and help with the safe arrival of your puppy home!
Vetted Breeders Only
Our Breeders are assessed for health, safety, and socialization standards. We have zero tolerance for puppy mills.