This puppy has found a forever home.
Mini Jaxon
$1350
Available NOW!
Expected Size
Small (10-20lb)
Age
7 weeks old
Fur Color
gold
Birthdate
31 August, 2021
Puppy ID
#5071
Location
indiana
Nationwide travel available
About Mini Jaxon
Jaxon is a beautiful dark Apricot male f1 generation mini goldendoodle he is expected to weigh around 30 lbs he is current on all of his vaccinations and dewormings and is available for his new home as of now if you are looking for your next snuggle buddy look no further
About Goldendoodle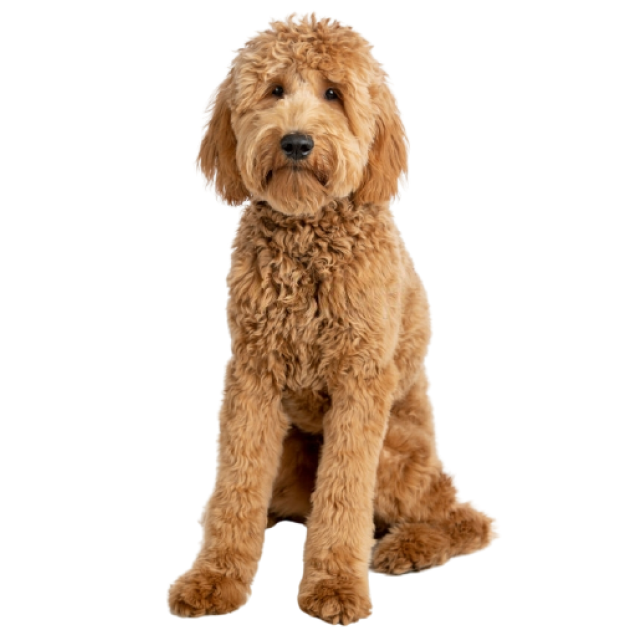 Family Fiendly
Hypoallergenic
This mix of Golden Retriever and Poodle creates a beautiful breed. With the colors of the Golden Retrievers and the curls of the Poodle, this breed is often seen as a 'designer' dog. This crossbreed is friendly and full of energy, both familiar traits of the Golden Retriever. They make for perfect family pets, especially for those with children. These dogs are smaller than Golden Retrievers, ranging in size from 30 to 45 lbs, and can live anywhere from 10 to 15 years.
Health Guarantee
This puppy is protected by a health guarantee.
Certificates & Registrations
This puppy comes ready for your home!
Health Certificate

Vaccinations

Veterinary Check
Certified Breeder
Mini Jaxon's breeder is approved by our health, safety, and socialization standards.
Certified Goldendoodle Breeder
View Breeder Profile
Pickup & Travel
The following options are available for you to get this puppy home.
Why Friend a Puppy?
Dedicated Service
Our concierge service is here to answer your questions, and help with the safe arrival of your puppy home!
Vetted Breeders Only
Our Breeders are assessed for health, safety, and socialization standards. We have zero tolerance for puppy mills.
This puppy has found a forever home.