Omega
$1750
Available NOW!
Expected Size
Small (10-20lb)
Age
20 weeks old
Registration
CKC
Fur Color
cream
Birthdate
31 May, 2021
Puppy ID
#5086
Location
Florida
Nationwide travel available
About Omega
Hi, meet Omega, a beautiful fawn Pug boy puppy from Florida. He is vet checked, have up to date vaccinations and deworming. He is estimated to weigh between 14-18 lbs. when full grown. Omega is crate trained, almost outside potty trained and he's a very smart boy. He is so excited to meet you and be bestfriends for life.
About Pug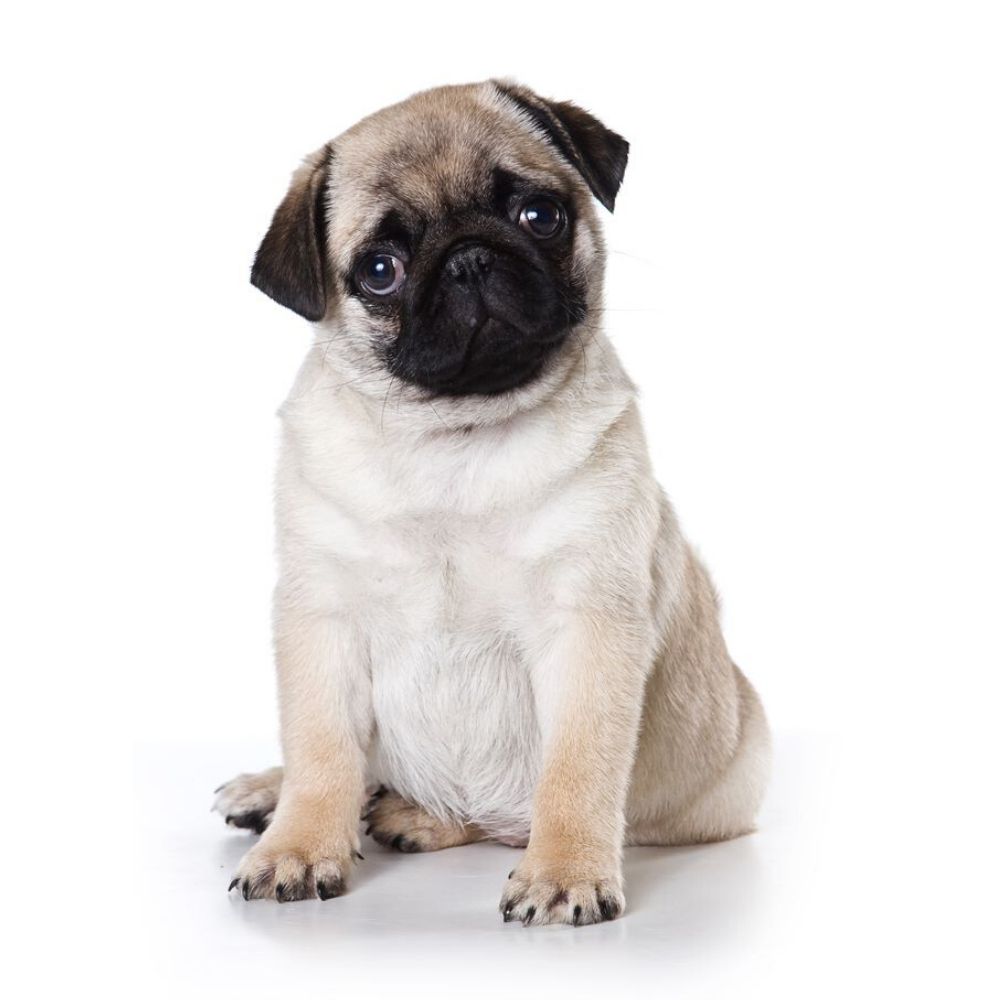 Family Fiendly
Caring Companions
Known for its signature smooshed face, the Pug is a calm yet sociable breed. These dogs love to play and have fun, and don't mind the occasional mischievous act. They crave attention from their owners, and also love to take a good nap when needed. They are great for those who have smaller homes and like to participate in downtime and quieter activities. This breed only weighs between 14 and 18 lbs and has an average lifespan of 12 to 15 years.
Health Guarantee
This puppy is protected by a health guarantee.
1 Year
DNA testing to prove no hereditary congenital defects.
Certificates & Registrations
This puppy comes ready for your home!
Health Certificate

Vaccinations

Veterinary Check

CKC Registration
Certified Breeder
Omega's breeder is approved by our health, safety, and socialization standards.
View Breeder Profile
Pickup & Travel
The following options are available for you to get this puppy home.
Find the
travel cost
to bring this puppy home!
Why Friend a Puppy?
Dedicated Service
Our concierge service is here to answer your questions, and help with the safe arrival of your puppy home!
Vetted Breeders Only
Our Breeders are assessed for health, safety, and socialization standards. We have zero tolerance for puppy mills.