Danny/Miniature
$2300
Available NOW!
Expected Size
Small (10-20lb)
Age
10 weeks old
Registration
APRI
Fur Color
brown
Birthdate
10 August, 2021
Puppy ID
#5097
Location
Indiana
Nationwide travel available
About Danny/Miniature
Danny is a miniature, chocolate dapple, short haired puppy. He is estimated to weigh around 9 lbs. when full grown. He has a super bubbly and playful personality. He will wag his tail non-stop at you and shower you with kisses. He is used to sleeping in a crate at night. He will come with his vaccination records, health guarantee, and puppy food. He is ready for his forever home.
About Dachshund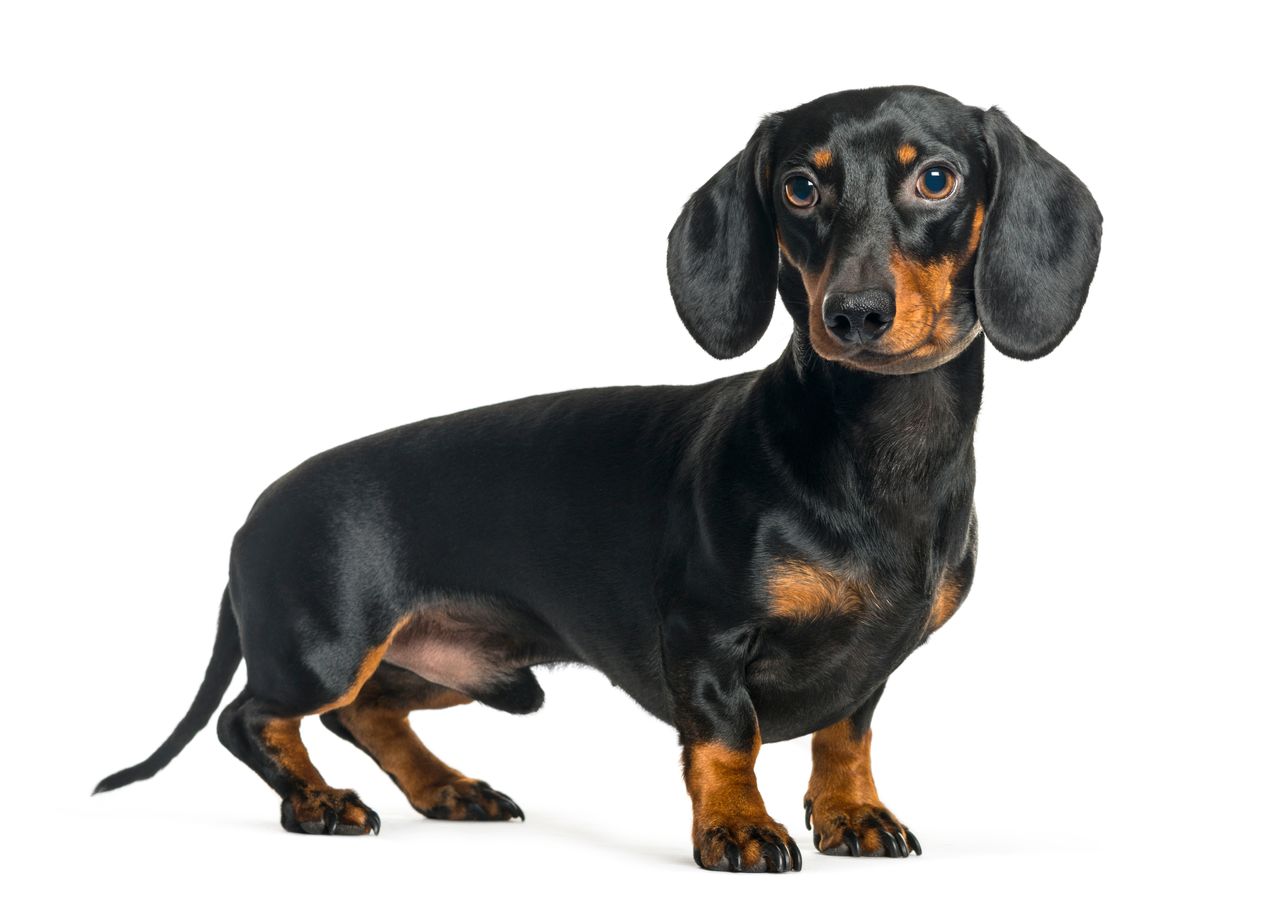 This well-known breed is famous for its sausage-shaped figure. It goes by many names, including weiner, sausage dog, doxie, and even badger dog for their use of hunting badgers! They can be short-haired or long-haired. Their temperament is lively and playful, and they don't mind facing those bigger than them. But they can be quite stubborn! They live anywhere between 12 to 16 years and usually weigh between 17 and 35 lbs.
Health Guarantee
This puppy is protected by a health guarantee.
1 Year
Anything life threatening.
Certificates & Registrations
This puppy comes ready for your home!
Health Certificate

Vaccinations

Veterinary Check

APRI Registration
Certified Breeder
Danny/Miniature's breeder is approved by our health, safety, and socialization standards.
Certified Dachshund Breeder
View Breeder Profile
Pickup & Travel
The following options are available for you to get this puppy home.
Find the
travel cost
to bring this puppy home!
Why Friend a Puppy?
Dedicated Service
Our concierge service is here to answer your questions, and help with the safe arrival of your puppy home!
Vetted Breeders Only
Our Breeders are assessed for health, safety, and socialization standards. We have zero tolerance for puppy mills.